MOST PREMIUM BAMBOO VISCOSE BABY PAJAMAS
Bamboo Viscose Baby Pajamas prepare the kiddos for bed with artful pieces in beautiful fabrics!
Do you know what's new? Currently, we all are obsessed with bamboo pajama sets. To all the kiddos out there, we have some amazing bamboo viscose pajamas in stock that are great for your baby's skin. We make them better by offering softness, breathability, and stretchable viscose to be worn for all night of sleep easily. From stripes and patterns to cute printed bamboo baby pajamas.
Our boutique children's pajamas are the perfect holiday pajamas that your kids can wear year-round. Match their outfit with the current fashion and get them attired from head to toe with our bamboo baby pajamas.
BOUTIQUE PAJAMAS FOR A JOYFUL PARTY
Are your little onesies up for their slumber party?
For a classic slumber party, all you need are boutique pajamas, and your toddler is ready to rock the party! The bamboo fabric is a brilliant slumber party invitee. Create a themed slumber party for an infant with long sleeve toddler pajamas so that they can sleep with the softest material. Immerse the room with proper lighting and party decorations bringing the atmosphere to a new level. Let's make their slumber party an experience they will never forget. Hang a clean white sheet in your garage, grab your projector, and have a retro movie night. This will easily please the kids creating a cozy vibe.
GET A BAMBOO VISCOSE PAJAMAS PAIRS TO WEAR ANYTIME
Bulk your baby's wardrobe with different boutique children's clothing patterns for Christmas parties!
What to get? We all admire that it is truly a joy to watch babies grow, but finding the right bamboo viscose baby pajamas for babies in the perfect size can be challenging. That is why traditional baby sleepwear is the safest option to buy and which is easy to get on and off in the middle of the night. From the neckline wide enough to let the shirt slip on and off easily. Also, our bamboo viscose baby pajamas are easy to wash, as we design them with love for your little ones.
Zack & Gio designs
Zack & Gio Designs offers a variety of colors in luxury Viscose Bamboo baby pajamas, and custom hand-created patterns for every season. From the imagination of a young mom in modern trends, we are selling luxury lightweight, breathable, and buttery soft material. Viscose Bamboo is hypoallergenic (eczema friendly) and weather resistant allowing kids to be cool in hot weather and warm in cooler weather. We are committed to providing high-quality, functional, and comfort for all kids. We are committed to providing high-quality, functional, and comfortable clothing for all children. We believe in creating a product that lasts 2-3 times longer than other average materials is worth more than any other average material.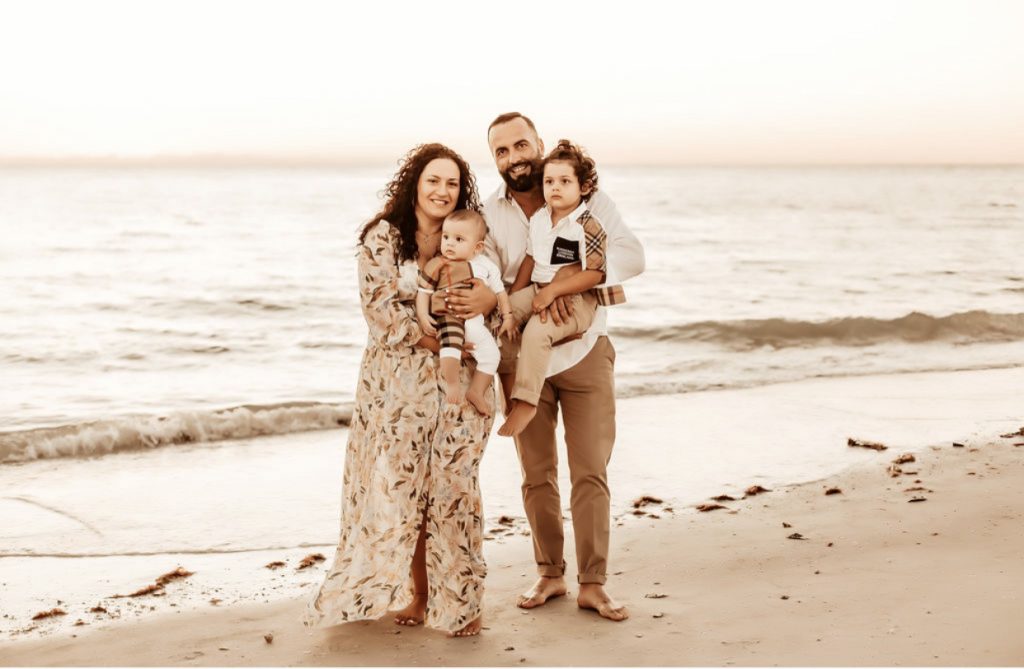 BAMBOO VISCOSE PAJAMAS FOR THE MODERN TRENDS ARE IDEAL FOR EVERY SEASON
From nature-inspired prints and basic ones to fancy Bamboo viscose pajamas, our collection features a range of grown-up styles for kiddos!
Mommies, let's get dressed in cute bamboo family matching pajamas and toddlers and get adorable photos for the gram. Beginning the new year with various pajama options can be fun if the apparel is safe from harmful chemicals and toxic substances. They come in an array of indifferent and appealing designs, multiple colors and combinations, keeping those tiny toes warm and cozy. The bamboo viscose pajamas are hypoallergenic and weather resistant, committed to providing high-quality comfort. We keep getting more creative and innovative to keep them warm and toasty in winter.